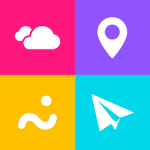 If you are a fan of trivia games and love branding and advertising, then the Logo Quiz is the perfect game for you. The Logo Quiz is a fun and addictive mobile app that challenges players to identify famous logos from different brands and companies from around the world. The game has a simple format: players are presented with a logo, and they must guess the name of the brand or company that the logo represents. The logos range from easy to difficult, and as players progress through the levels, the challenges become increasingly more difficult.
The Logo Quiz is a great way to test your knowledge of popular brands and logos, and it is also an excellent educational tool for people who are interested in advertising and marketing. The game features logos from a wide range of industries, including food and beverage, automotive, technology, and fashion, among others.
Below you will be able to find the Logo Quiz 2023 Flags Level 15 Answers:
FIJI
NAMIBIA
KOSOVO
MALDIVES
HAITI
SAN MARINO
GUINEA
MADAGASCAR
TAJIKISTAN
SIERRA LEONE
Please click on the link If you are looking for more Logo Quiz 2023 Flags Answers.
The Logo Quiz is available for download on both iOS and Android devices, and it has become one of the most popular trivia games on the app stores. The game has been downloaded millions of times worldwide and has received rave reviews from users who find it to be a challenging and fun way to pass the time.